So, I am going to do you all a favor and let you in on a secret recipe of mine that's basically impossible to muck up. It's a cake recipe for those with little time, money or space. Perhaps most appealingly (to me at least), all the ingredients can be listed out in tablespoons. It's simple and yet quite impressive. It's also tasty as hell.
And this is where I got it from.
For those of you who wish
not
to follow said link, I present to you the Torta di Limone cake (with additional notes by moi)!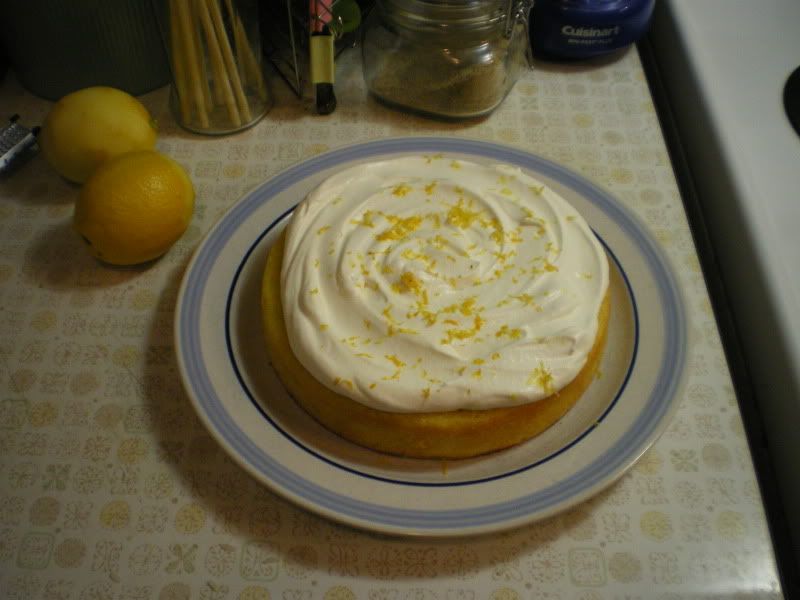 Isn't it pretty?
( Torta di Limone (or, the Tablespoon Cake) )